RE: EleksLaser A3 windows 7 64 bits - DRIVERS
When running as an administrator, this happens:
Green messages appear indicating that instructions are being sent to the machine (SEND ... X POSITION, Y POSITION), and the machine starts to burn, but does not scroll. Always burn at the same point.
I can move the axes manually from the control panel.
I attached the controller image.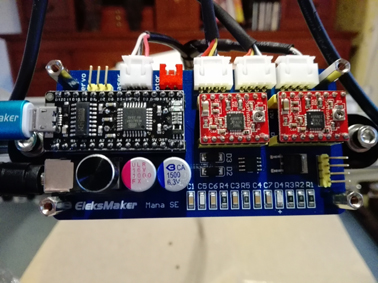 Sorry for bothering you.
Thank you.
posted in EleksLaser