RE: EleksMaster A3 Pro is a piece of junk..
I've checked as suggested by Zax and here is the result:
1/ The lens assembly seems simple and solid. There is no loose part as I can see (see attached image)
2/ Video clip showing the laser is focussed but it is weak. Also as I indicated from the beginning... I don't have the "weak light" anymore. Each time I press the weak light button the LED just flashing red but there is no laser at all.
Here is the video link:
https://drive.google.com/open?id=1nezO3MtnYctH9IdM1vvM6u7sqMnOHFD0!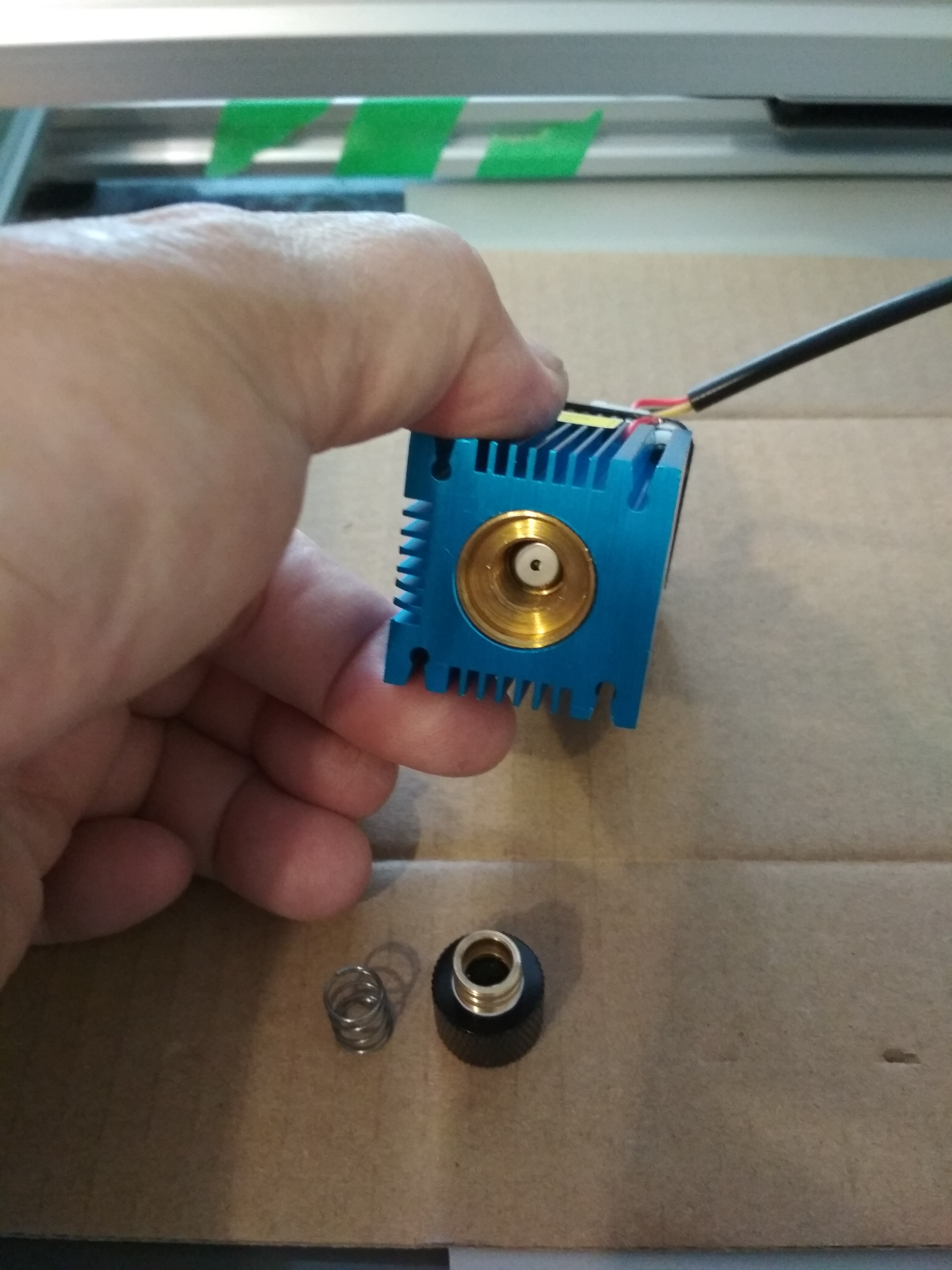 posted in EleksMaker's Products General Discussion