how to setup eleksmaker board
I have another make of laser, from china, the board that was originally on the machine "expired".
I now have a board that has eleksmaker printed on it, but i don't understand what to do...
I need some documents or datasheets from this board to show how to connect, the stepper motors and to connect the laser, how to increase current to steppers and how to increase voltage to laser.
See picture....
Does anyone know of this board? (i assume it is an older generation eleksmaker board).
Can anyone give me tips etc to get this going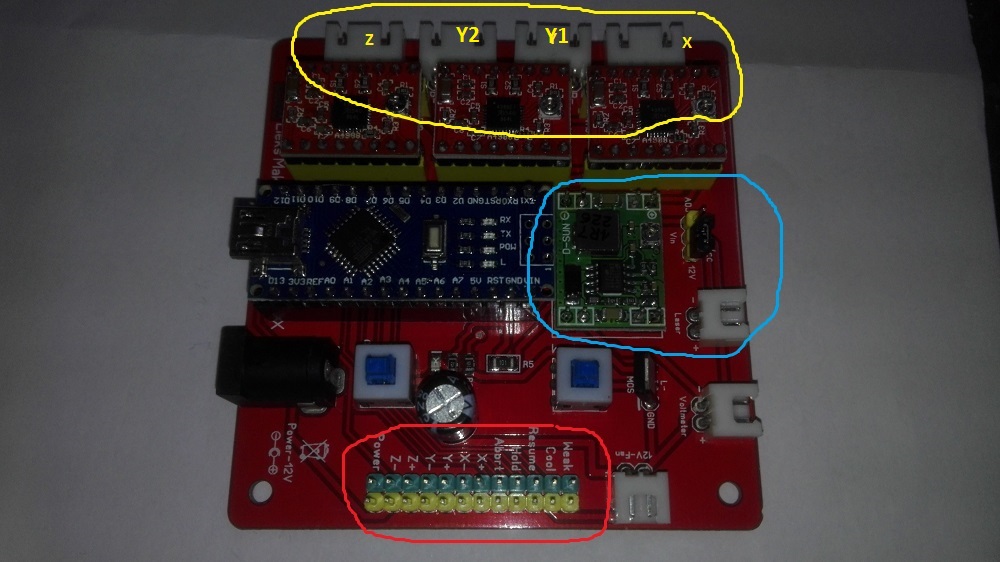 Thank you.
posted in EleksMaker's Products General Discussion