Vector Newbie Here
To date I've worked only with the laser, and only with raster files. On this latest project, I wish to use a vector file and the little Eleksmaker spindle motor to actually cut rather than burn. TWO new elements.
In short, I am restoring an old guitar and I wish to make a new headstock veneer with the maker's logo inlaid in mother-of-pearl.
Here's a raster version of the logo art:

I've opened it in T2Laser and chosen "Auto Trace"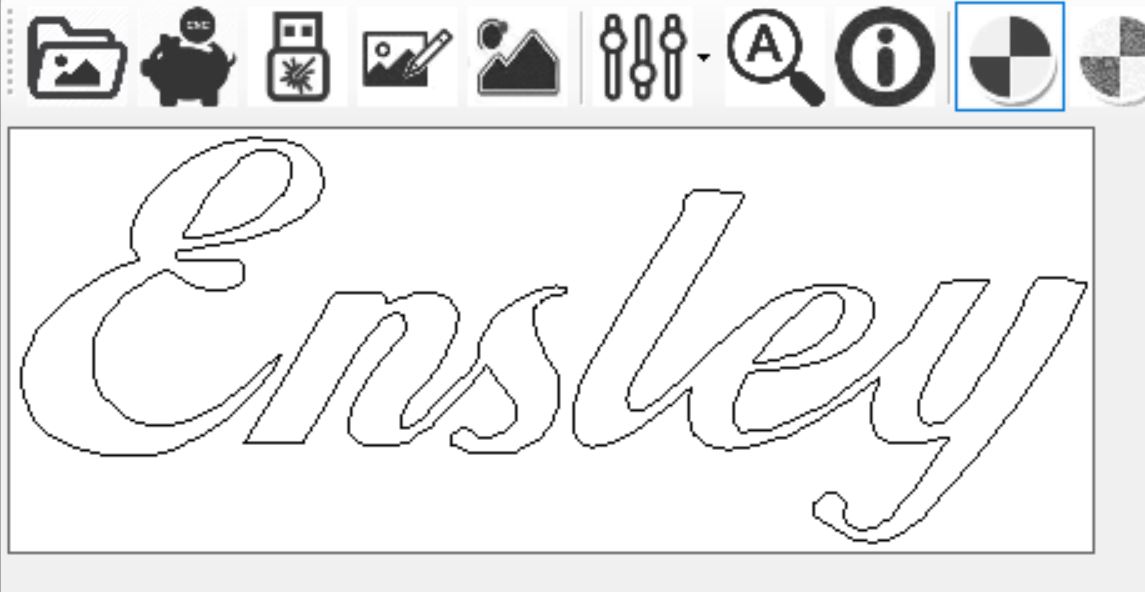 Here's where I get lost.
How do I tell T2Laser which side of the line to put the tool on? Even the terms "inside" and "outside" get fuzzy.
On the rosewood veneer that will receive the inlay, I want to cut "inside" the lines for the most part. But I want to leave the centers of the two loops (in the "E" and the "e" intact. I want to cut "outside" the lines that define the interiors of those loops. I also want to remove ALL the material inside those lines, to make room for the inlay.
I want to reverse that when I'm cutting the inlay material, the mother-of-pearl. There I want to cut "outside" the lines for the most part, and I want to leave everything inside the lines intact. And I want to remove the centers of the loops, of course.
Where do I tell T2Laser which sides of which lines to leave and remove?
I'm very much a beginner, so I apologize for the entry-level question.
Basically I want to do two cutting operations on two different materials: one positive and one negative, one field and one ground.
Thanks.
posted in T2 Laser 丨Cooperative Partner