RE: BangGood is destroying Eleksmaker's reputation.
)Banggood have the worst customer service I have EVER seen, they just ship broken items then refuse to replace parts and try and charge you again for a replacement! see below!!
I couldnt even respond to the last email as they claimed it had been 2 months! It hadnt!
They are an absolute shower of shit!
THe quality of this item is terrible! My laser worked for approximately 15 mins and then packed up and nobody could care less!
DONT BUY THE RUBBISH ELEKSMAKER PRODUCE AND DO NOT GO TO BANG GOOD TO BUY THEM AS THEY WILL ONLY SELL YOU ALREADY BROKEN ITEMS!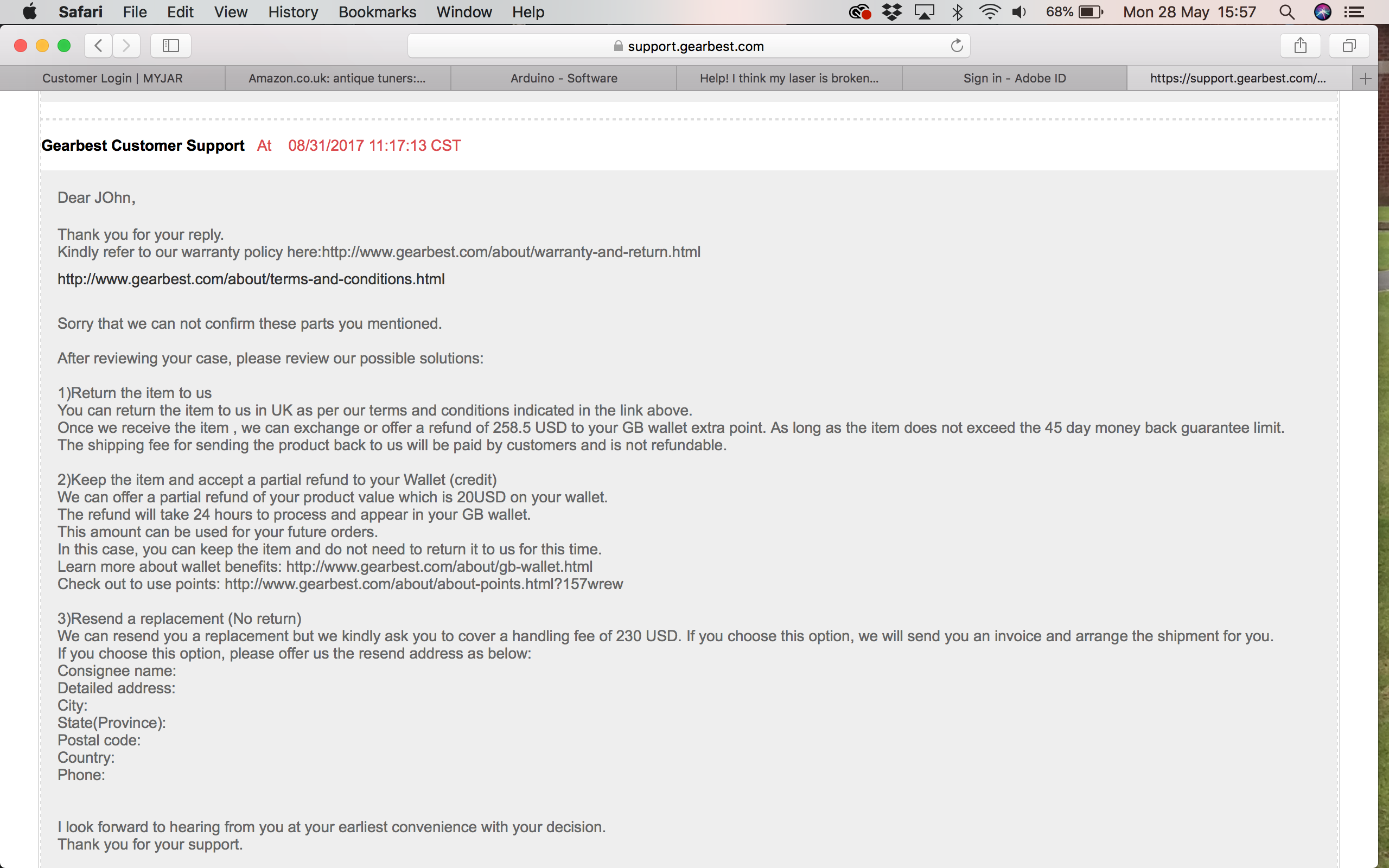 posted in EleksLaser