RE: Z probe on EleksMill
Hi boys,
I'm using same HW configuration as Petardfrancois,
Then Altium for design, FlatCam (Cut Z: -0.05, Feed rate: 40) and OpenCNCPilot for machining.
In this design I used 0.4mm - 0.15mm lines
here is my result: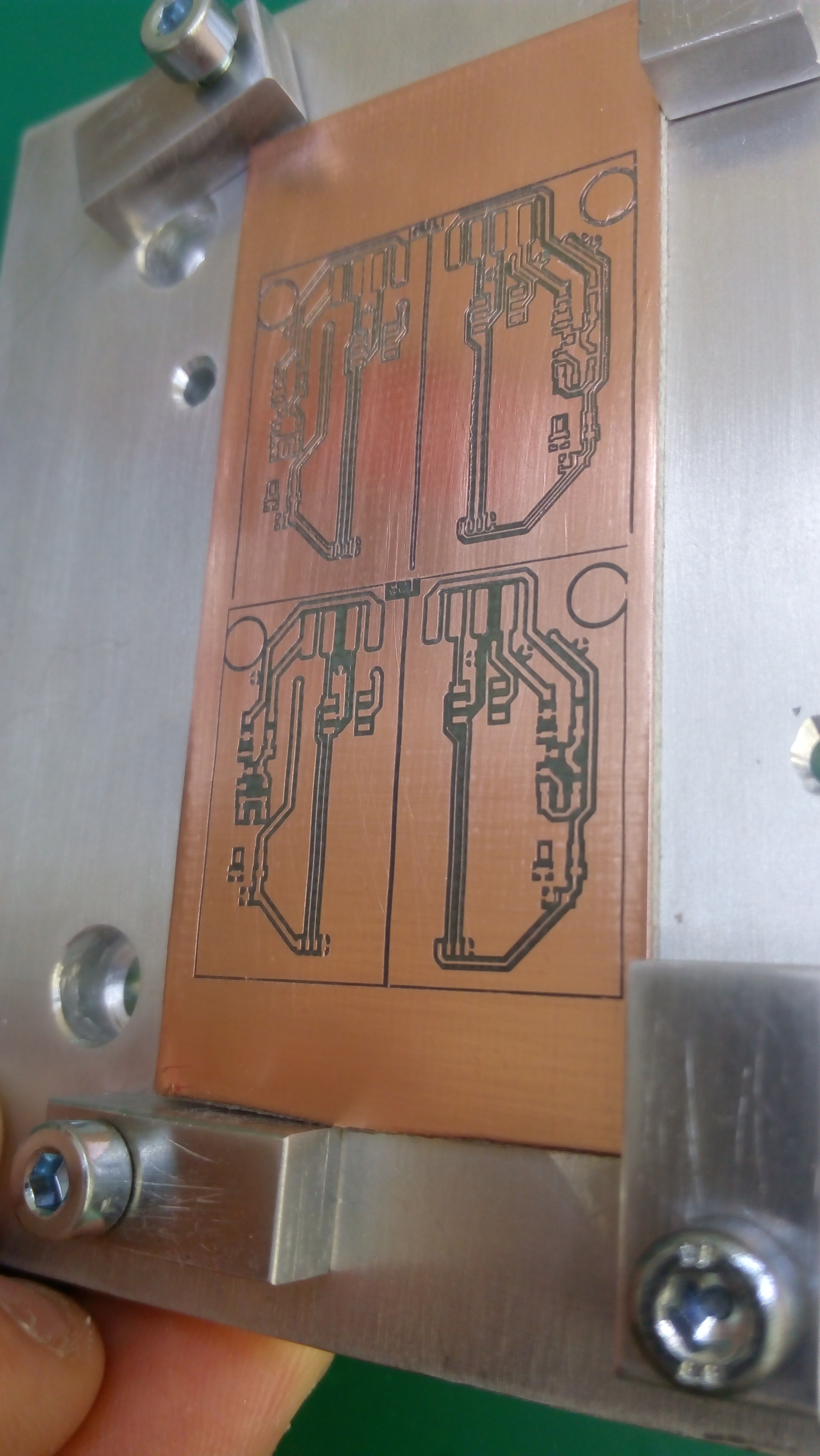 Size of the design is 30x26mm, there are two designs milled.
Only 0.15mm lines are not good, 0.2mm lines are OK but I think this result for the price of EleksMill is cool.
Thanks EleksMaker...
Lukas
posted in EleksMill